2018 - 2019 Leader Training Events
Subscribe to posts
BSA Youth Protection Mission Statement
Download the How-To Guide for taking Youth Protection Training
True youth protection can be achieved only through the focused commitment of everyone in Scouting. It is the mission of Youth Protection volunteers and professionals to work within the Boy Scouts of America to maintain a culture of Youth Protection awareness and safety at the national, regional, area, council, district, and unit levels.
New to Scouting? Click here to login and take Youth Protection training
. You do not have to be a registered member of the Boy Scouts of America to take Youth Protection training.
You do not have to be a registered member of the Boy Scouts of America to take Youth Protection training.
To take Youth Protection training go to My.Scouting.org
and create an account. You'll receive an email notification with your account information, including a member ID/reference number.
From the My.Scouting.org
portal, click Menu then My Dashboard from the menu list. The My Training page displays to take Youth Protection training. Upon completion, you may print a training certificate to submit with a volunteer application. Your training will automatically be updated in our system and associated with the member ID/reference number issued when you created the account.
When your volunteer application is approved, you will receive a BSA membership card that includes your member ID number.
The Boy Scouts of America places the greatest importance on creating the most secure environment possible for our youth members. To maintain such an environment, the BSA developed numerous procedural and leadership selection policies and provides parents and leaders with resources for the Cub Scout, Boy Scout, and Venturing programs.
Download the How-To Guide for taking Youth Protection Training
Who Needs to take it? Anyone who has taken YPT BEFORE October 1st,  2018.
How can you help? If you are a registered leader go to My.Scouting.org > Login and take the new YPT2 training. Talk to other registered leaders at your next Den, Pack or Troop meeting. Talk to leaders of neighboring units who might have missed Roundtable.
UPDATE! Gulf Stream Council is 94% "Trained" on YPT. That is the highest % in the SE Region.  
The goal of Everglades District is to have everyone YPT2 trained by October 1st, 2018!
NOTE: On the BSA website it is called Youth Protection Training. You will not see it being called YPT2 until you click on the modules under the Y01 training plan. Once you take the training and print your certificate, you will see a 2 year expiration date. This is wrong. Training is now required each year.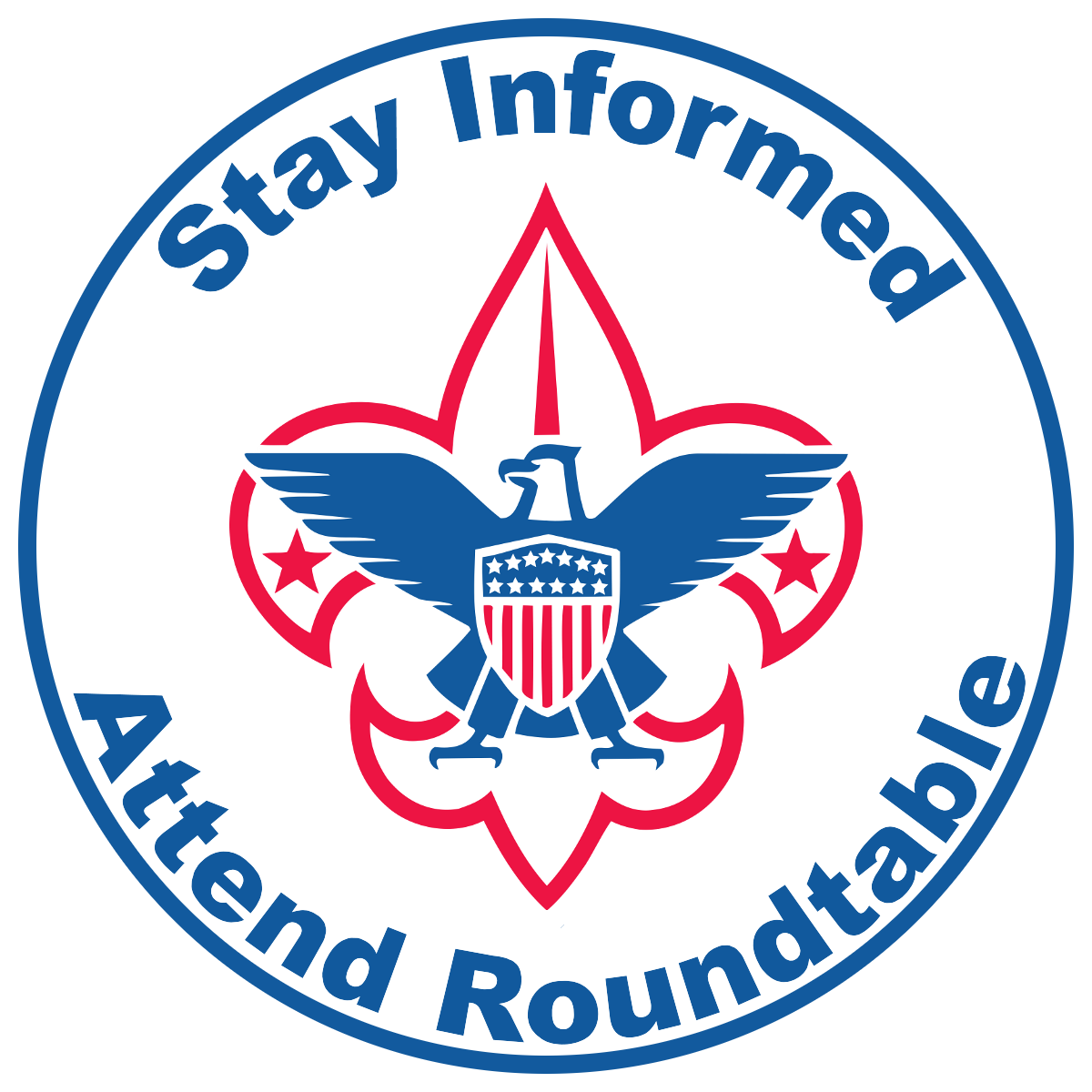 EVERGLADES DISTRICT ROUND TABLE
DATE
:
2nd Monday of the Month unless holiday or noted on calendar.
TIME
:
Sign In and Gathering start at 6:30 PM | Meeting starts at 7 PM
DETAILS: Themed meeting made to be fun and informative. Separate break out sessions for Cub Scouts, Boy Scouts and Unit leaders.
Welcome to 
Wood Badge
, the ultimate leadership training program for the adult leaders of the Boy Scouts of America. Experience Week #1 of 2 which reflects the best of nearly a century of Scouting experience. This course draws upon the most current leadership models used by corporate America, academic circles, and successful outdoor leadership organizations throughout the country. Join us and discover the best of the traditions and experiences of Wood Badge and explore the latest in leadership theory and team development.
For more information Contact GSC Office
8335 N Military Trail
Palm Beach Gardens, Florida 33410
P: (561) 694-8585
F: (561) 694-9050
bsagsc@scouting.org
Wood Badge is the ultimate leadership training for adults in the Boy Scouts of America.
It offers a six day immersion in the theory, practice and experience of appropriate skills for teaching others within Scouting and other environments beyond the Boy Scouts of America.
It accomplishes this by building all of the pieces of the course on a foundation of the five central themes:
 Living the Values
 Bringing the Vision to Life
 Models for Success
 Tools of the Trade
 Leading to Make a Difference
Wood Badge is designed to be as valuable to leaders involved in Cub Scouting, Varsity Scouting and Venturing as it is to those primarily involved with the Boy Scout Program.
LOCATION / DATES
February 8-10, 2019 (first half of course) @ Tanah Keeta
March 8-10, 2019 (second half of course) @ Camp Oklawaha
The course starts at 7:30 am on Friday of each weekend and ends no later than 5:30 pm on Sunday. There is also a Patrol Meeting between the two course weekends.
PARTICIPANT FEES
Early Bird Special Fee: $250 if paid in full by November 18, 2018 (includes $50 deposit due with application.)
Regular Fee: $275 (includes $50 deposit due with application.) Balance is due by January 7, 2019.
Limited needs-based scholarships are available. Contact the Course Director for more information.
Full refunds will be given until January 7, 2019. Refunds between January 8th and the start of the course will be given only if someone else registers and pays in full. All other refunds will be on a case-by-case basis after the course is completed.
COURSE SIZE
The course will consist of not less than 32 and not more than 48 participants and will be filled on a first-come, first-served basis. The first 48 participants with all fees paid will be in the course.
Once the course is filled, applicants will be given the option of paying fees and being placed on a waiting list in case of a cancellation.
Cub Scout BB, Slingshot & Archery Certification
NEW DATES COMING SOON!
Get Certificated and learn the new rules to the Cub Scout Shooting Sports program
Any registered adult interested in becoming certified or recertified to conduct Cub Scout BB and Archery Shooting Sports at District and Council events (Day Camps, Resident Camps, Cub Scout Family Campouts, etc.) should attend. This training session will empower individuals to run a safe and fun Shooting Sports program for Cub Scout programs only. This certification is good for District events and unit Shooting Sports programs on council property only.
New Cub Scout Shooting Sports Awards
Have you heard about the new Cub Scout Shooting Sports Awards?  The requirements were recently released and posted on Scouting's program updates page.
Because the BB gun and Archery belt loops and pins are no longer available, Cub Scouts needed a new way to be recognized for this shooting sports achievements. While the program is brand new, a couple of things haven't changed.
Shooting sports are only allowed at district or council events.  This means you can't have shooting sports at a pack campout.
Shooting sports must be under the direction of a qualified leadership–a trained range officer.
Here's how it works.  Cub Scouts can qualify for the award in archery, BB guns and slingshots.  Boys will start by picking a discipline and completing the Level 1 requirements for that discipline. Level 1 requirements are different for each discipline, but they are the same for each rank.
For example, the Level 1 requirements for BB guns are the same for Tigers, Bears, Wolves and Webelos.  There is a different set of Level 1 requirements for archery, and a different set for slingshots.  These sets of requirements are the same for all the ranks, so regardless of rank. everyone will have the same Level 1 requirements within the discipline.
The requirements for Level 1 are teaching the boys safety while they learn about the equipment for that disciple.  Upon completion of Level 1 in any discipline, boys will receive a shooting sports patch for their rank.  You can see these in the image above.

NEW Basic Adult Leader Orientation
Basic Adult Leader Outdoor Orientation - 4/06-07/2019
Deadline for Registration: Friday, March 29, 2019
Required training to conduct Pack Overnight Activities, BALOO is for new Cub Scout leaders with a desire to plan and carry out an entry level outdoor experience for the pack. Successful completion of this training will result in an increased level of confidence and a willingness to plan an age-appropriate pack overnighter. Please note this is now an overnight training.
ONLINE REGISTRATION: https://www.gulfstreamcouncil.org/BALOOFall2018
Basic Adult Leader Outdoor Orientation is a training event that introduces parents and leaders to the skills needed to plan and conduct pack outdoor activities, particularly pack camping.  A BALOO trained leader must be in attendance at each pack overnighter.
For important BALOO information, click here
TRAINING INCLUDES:
- Preparations                  - Health and Safety          -Introduction to Outdoor Skills
- Site Selection                 - Equipment                     - Parent Involvement
- Meal Planning                - Campfire Planning         - Safety Skills
Pre-requisites:   Completion of online introductory modules
PLEASE COME PREPARED WITH THE FOLLOWING:
Class A for arrival, Certificate of Online course completion, Tent, Sleeping bag, Camp Chair, Pen, Paper, and all Personal Necessities for the overnighter.
***PLEASE EAT SATURDAY PRIOR TO ARRIVAL, ALL OTHER MEALS WILL BE MADE AT THE SESSION***
This training is required for any adult involved in planning a pack campout.
The Fundamentals of Training is the BSA's basic training course intended for youth and adult trainers. Designed to introduce Scouting trainers to the BSA teaching techniques and skills. Upon completion trainers will be able to apply the techniques learned across the BSA's leadership programs, from unit-level youth leader training taught by youth for youth, to position-specific and supplemental training for adult leaders such as Wood Badge staff. 
DATE / TIME: COMING SOON 2019

LOCATION: Tanah Keeta Scout Reservation
8501 Boy Scout Road
Tequesta, FL 33469
Location Phone: (561) 746-8749
REGISTRATION: https://www.gulfstreamcouncil.org/FundTrain18
REQUIRED: Current YPT Training Dated 03/01/2018 or later.
Course content includes:
Why and How We Train Leaders
Characteristics of Good Trainers
How People Learn
Flip Chart & Power Point presentations
Training Methods.
Click Day Training to register for this training at the Gulf Stream Council Service Center.
https://www.gulfstreamcouncil.org/fundamental
8335 N. Military Trail, Palm Beach Gardens, FL 33410
The Trainer's EDGE course is designed to provide and help develop the platform skills of a trainer, youth and adult, emphasizing the EDGE method of training. Following The Fundamentals of Training, it is the second in the series of the national Train-the Trainer Continuum. While meant to supplement the practice offered through Wood Badge and the NYLT staff development, trainers at all levels should take this course. We focus on the participant while raising the level of skill of the trainer. The Trainer's EDGE is required training for Wood Badge and NYLT staff.
DATE / TIME: COMING SOON
LOCATION: Tanah Keeta Scout Reservation
8501 Boy Scout Road
Tequesta, FL 33469
Location Phone: (561) 746-8749
REGISTRATION LINK: TBD
REQUIRED: Current YPT Training Dated 03/01/2018 or later.

Course content includes:
The Trainer's EDGE model
Communicating
Training Preparation – Logistics – Media – Methods
Participant Topic Presentations
You must register at least five days prior to the start of the course. Course size is limited. Please register early.
https://www.gulfstreamcouncil.org/trainers-edge
Introduction of Outdoor Leader Skills (S11)
COST: $30
REGISTRATION: :

REQUIRED: YPT and Parts A&B of medical Form
DETAILS: 
Part of basic training for Scoutmasters/Assistant Scoutmasters and fulfills the Webelos Outdoor Leader specific for the Webelos Den Leader training award, this course (S11) is open to anyone who camps with the Scouts. If you would like a basic introduction to the outdoor skills used in the Scouting program, you are most welcome--no matter where you are presently in Scouting. The training is $30 and includes breakfast, lunch and dinner on Saturday and breakfast on Sunday. It also includes cracker barrel snacks and all training materials. Fees are transferrable but not refundable.
Please bring part A&B of the BSA medical form, a personal tent, sleeping bag--what you would normally bring on a camping trip. A compass, knife and lantern are helpful, but not necessary.
*Friday night dinner is on your own. 
Registration includes permission for the Gulf Stream Council to use voice and/or photographs of participants in news coverage or similar projects approved by the Boy Scouts of America.
C: 
Lee Mooty, Outdoor Leader Skills Trainer